Tick Segerblom is a third generation Nevadan born in Boulder City. He represented Las Vegas in the Nevada Assembly from 2007 to 2013 and as a State Senator from 2013 to 2017, earning a reputation quickly as a staunch Progressive on issues like equal rights and marijuana legalization. Tick's mother also served in the Nevada Assembly, and his grandmother and great grandfather were in the legislature too, making him a fourth generation Nevada state representative. Now he is running for a seat on the Clark County Commission as a Progressive Democrat concerned with quality of life in Las Vegas.
In addition to working as a lawyer, for years Tick has focused on improving opportunities and services for people in Southern Nevada. He believes Clark County should plan more deliberately for the kind of metropolis it wants to be in ten years. Ensuring that economic growth coincides with investments in education and better living standards—nice parks, sustainable building, adequate law enforcement and social services, public transit and museums—are his goals. He aims to direct government to improve residents' daily lives and consider our environmental challenges, while also nurturing new industries like tech and marijuana sales, in addition to the tourism sector.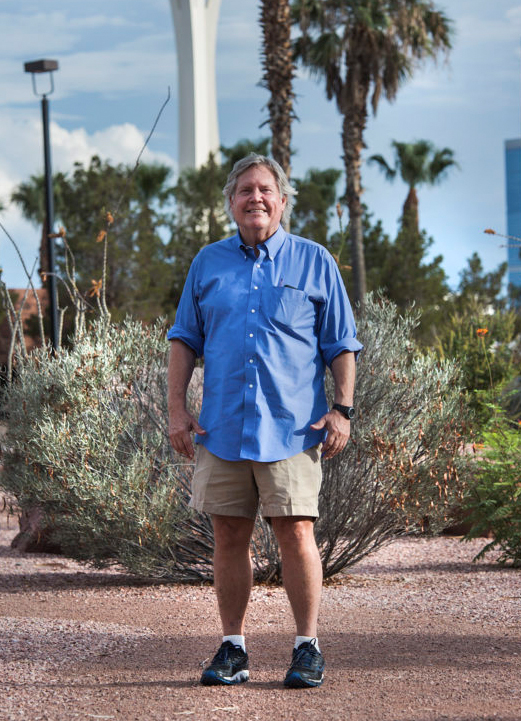 The range of projects he has worked on also reflects his interest in protecting quality of life in southern Nevada.
Spearheading bills to make Nevada the gold standard for medical then recreational cannabis earned Segerblom national attention, with profiles in Vice and Quartz. Though not a frequent marijuana user himself, Tick feels strongly that including marijuana in the war on drugs was a mistake. He is a veteran of President Jimmy Carter's campaigns and fondly remembers seeing West Wing staff smoke pot on the White House roof. For decades, marijuana has been an unnecessary criminal justice burden and a missed opportunity for state revenue; shepherding cannabis regulation into Nevada law is one of Tick's proudest achievements.
As a lawyer, Segerblom specializes in employment law, helping workers file suits for fair labor practices. Among his clients were Clark County School District teachers whose present day concerns about inadequate school funding he shares. He was recognized for his work on behalf of Nevada's working class by the American Civil Liberties Union (ACLU) in 1992 as the "Civil Libertarian of the Year".  He received the Nevada State American Federation of Labor and Congress of Industrial Organization (AFL-CIO)'s "Friend to Nevada's Working Families Award" in 2006.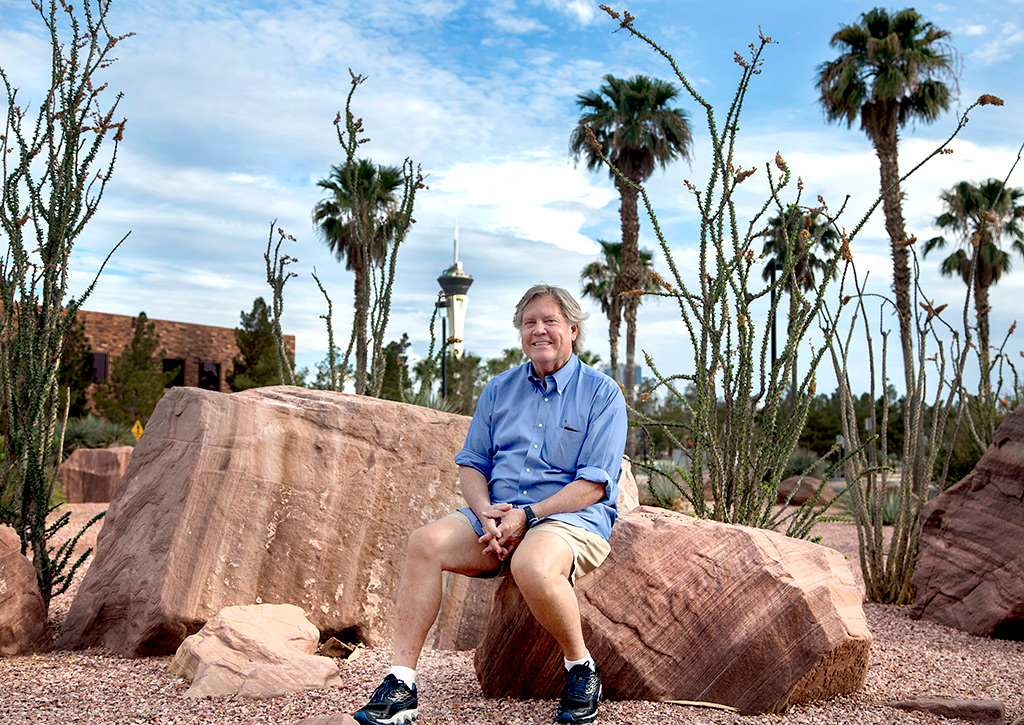 The range of projects he has worked on also reflects his interest in improving quality of life in southern Nevada. From 1991 to 1995 he was part of the Las Vegas Planning Commission, dealing with city zoning and mapping. Then a member—and chair—of the Las Vegas Historic Preservation Commission, he worked to protect architecture of historical relevance from 1996 to 2000. Time and again, Tick has shown a willingness to fight big-money special interests. For example, he helped preserve important landmarks like the Las Vegas National Golf Course from development. 
During his tenure representing District 9 of the Nevada Assembly, and Senate District 3 after that, he also served on the Clark County Legal Aid Society board and as legal counsel to the Nevada Faculty Alliance.
He worked as a rafting guide in Colorado after graduating from Pomona College in California.
Whenever able, Tick likes to get out to explore Nevada's amazing parks. He worked as a rafting guide in Colorado after graduating from Pomona College in California with a philosophy degree. And while attending the University of Denver law school he frequently returned to the Colorado River.
Tick went on to serve in the White House Personnel Office for President Carter in 1977. When Segerblom returned to Nevada, he was appointed by Governor Richard Bryan to the Colorado River Commission, on which he served from 1988 until 1990. He was elected State Chair of the Nevada Democratic Party from 1990 to 1994. And in 2016 he was a vocal supporter for Bernie Sanders presidential campaign.
He currently lives in Las Vegas with his wife and kids.